---
Hello Jeanne!
A client told me she was SO overwhelmed.
Too much on her plate. Too many meetings.
Sound familiar?
She wanted to do everything herself so it was done "right."
This is a fear of failure.
Stay tuned next month to learn how to solve reason #2!
To schedule time on Jeanne's calendar,
click here
.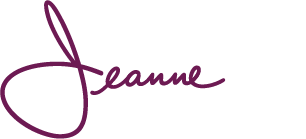 Leadership Coach, Consultant, and Speaker

Copyright © 2018. All Rights Reserved.
---